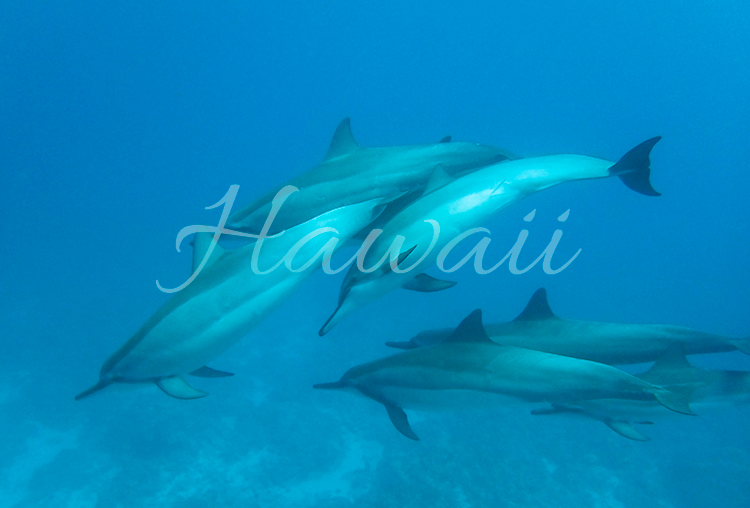 Hale Kai (Ocean House)
Yoga Adventure Big Island
"Explore the primal power of the Big Island and
nourish your adventurous spirit."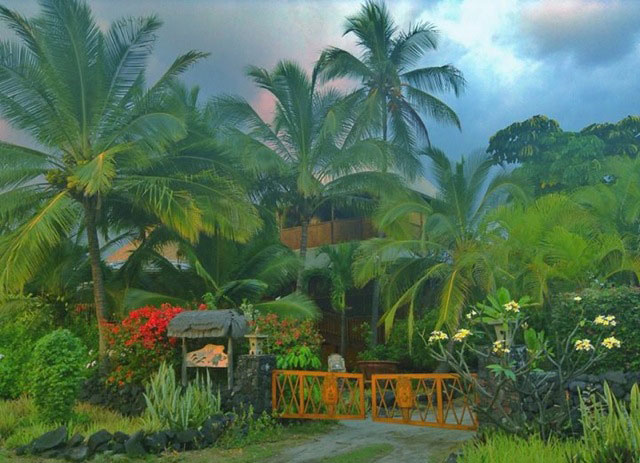 Explore ~ Relax ~ Renew ~  Reconnect
Learn~ Be Inspired ~ Enjoy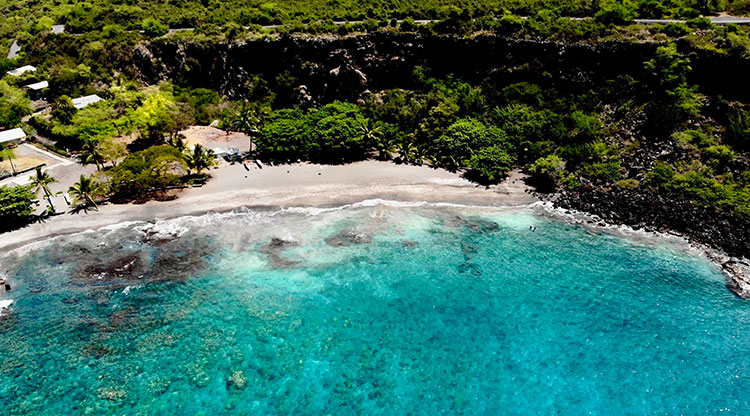 Group Retreat rental ~ Personal Retreat
Yoga Adventure ~ Yoga Immersions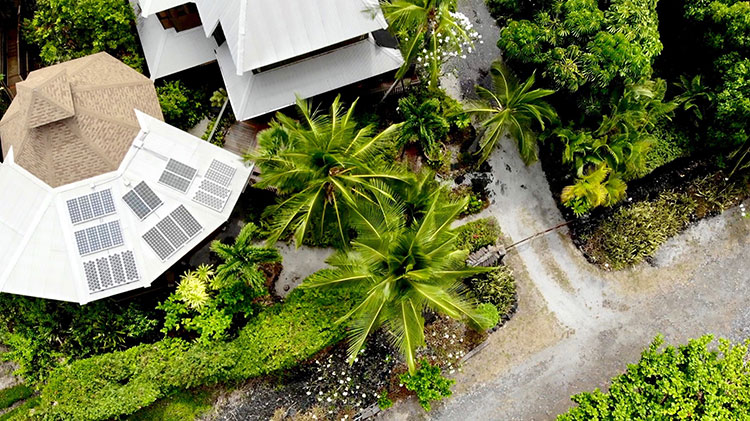 Hale Kai (Ocean House) is a living and learning center on the South Kona coast of Hawaii's Big Island. This sanctuary is set in a remote traditional fishing village, off the grid and nestled in Hawaii's special and exotic beauty. Hale Kai offers a setting which allows soul to merge with spirit. Enjoy the open comfortable living, warm ocean breeze and enchanting atmosphere.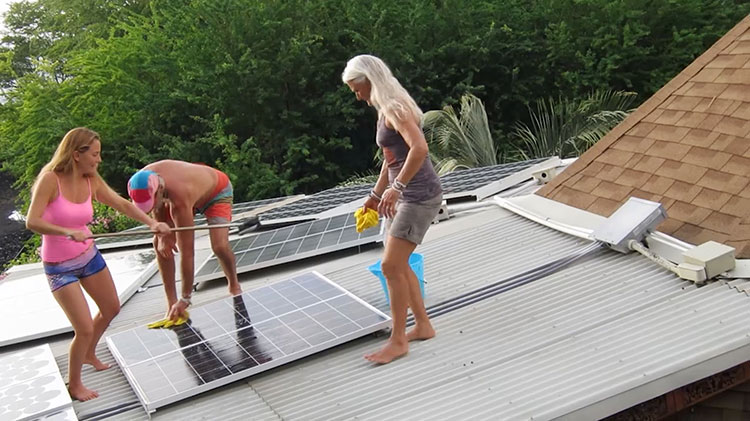 Sustainably built as a home for Deborah, David, and Alison; over the last 38 years, Hale Kai has organically evolved into a beautiful acre of oceanfront wonders. It provides a pure habitat for groups who wish to admire and partake in the daily adventures of work and play. These include; yoga, meal preparations, gardening, maintaining the solar powered system that provides electricity for Hale Kai, practice in conserving the land and natural resources – all the while, creating a loving and supportive community of like minded friends, students, family, and visitors who can appreciate island living.
Exploring the oceans surrounding Hale Kai and the Big Island brings wild joy. The abundant waters are home to a variety of unique fish, coral, and the occasional dolphins or humpback whales which frequent the waters surrounding the island. Hawaii is a land of incredible diversity, with options to explore the power and intrigue of an active volcano, lush rainforests, warm springs, waterfalls, and abundant flowers that evoke the ancient spirit of the islands.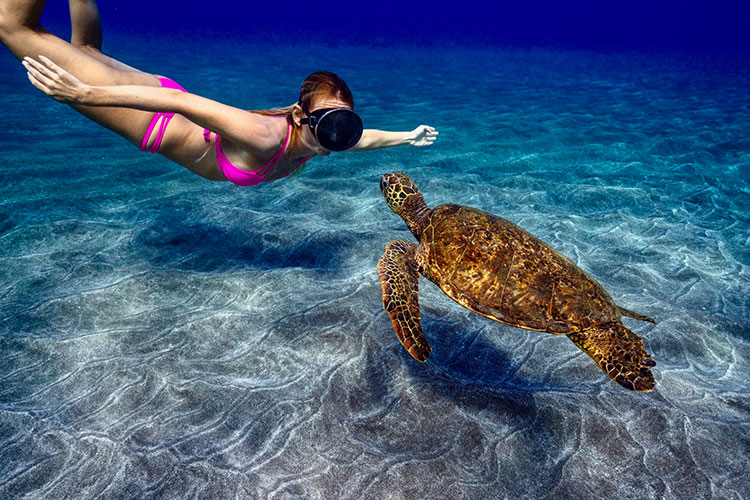 Guests have a chance to snorkel in crystalline waters with a rainbow of tropical reef fish and sea turtles. In winter months, magnificent humpback whales are viewed from the lanai. The adventurous may kayak or hike along the coast in search of chance encounters with creatures from the sea. Learn to surf or discover secret swimming spots on the Big Island. Sway in hammocks beneath the rustling palms in a tropical paradise. In the evening, allow the sounds of the sea to gently lull you to sleep, awake to tropical birds. A remote, unique and magical taste of old Hawaii – Polynesian style.
Tropical fruit, fish and fresh island foods make for nutritious, and healing meals cooked with care and love. Share in the nourishing and fresh island meals of organic fruits, vegetables, and fish.
Resembling Bali in its architecture and gardens, David has designed and built Hale Kai over the years through inspiration from many years of travel to Bali and Peru. Authentic furniture made of teak, ironwood, bamboo and coconut lend themselves to the authentic island lifestyle. Stone statues and ponds frequent the property and evoke a sense of peace, inspiration and creativity.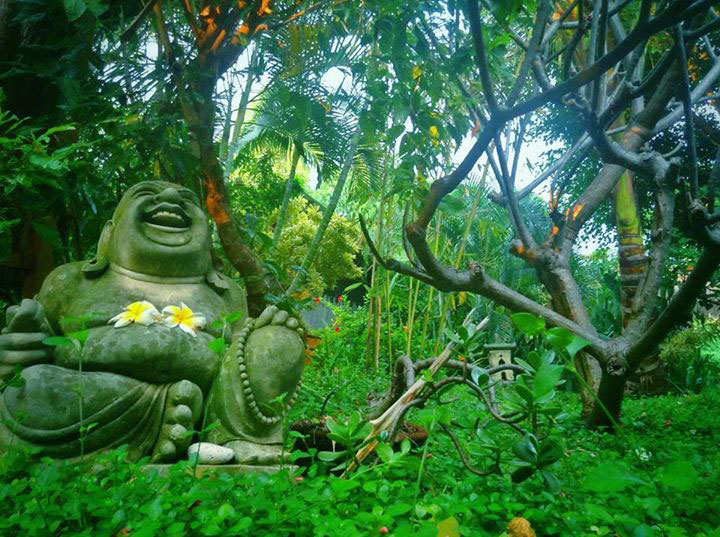 Hale Kai has been called exotic, comfortable, homey, and luxuriously rustic – providing everything one needs and nothing more.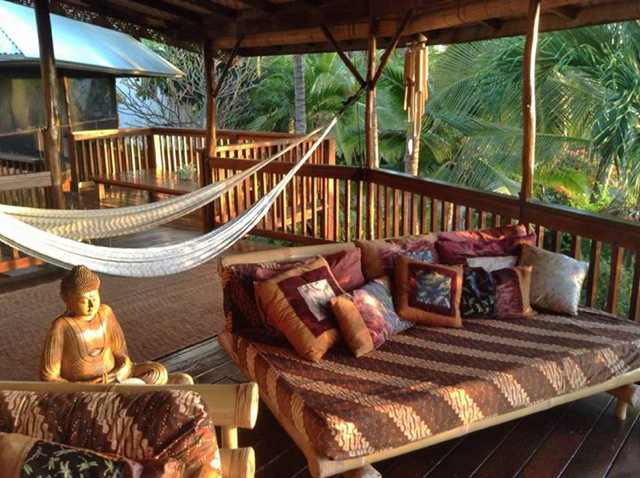 Yoga is practiced in a round, open air studio overlooking the vast blue Pacific water, surrounded by palms and fruit trees and singing birds.
Truly experience nature as a Teacher.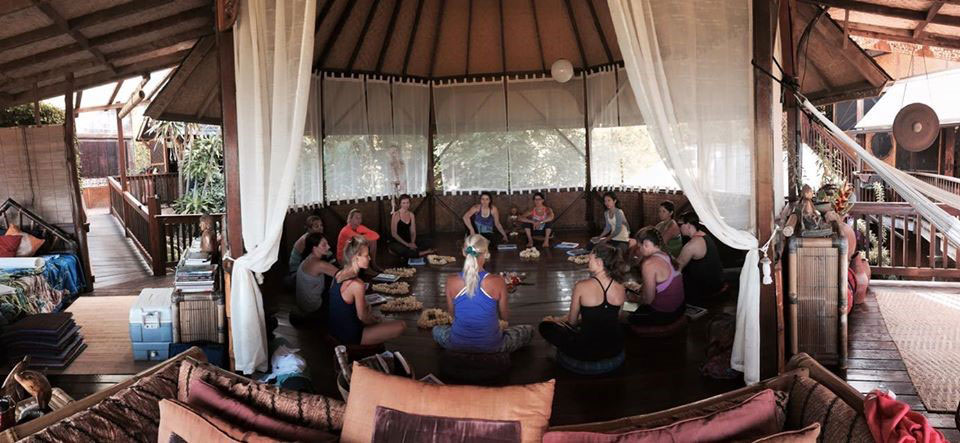 Rest in swaying hammocks. Read, study, relax, practice yoga, and visit with friends on the lanai and in the serene yoga space. Dine beneath palms on the oceanfront dining deck.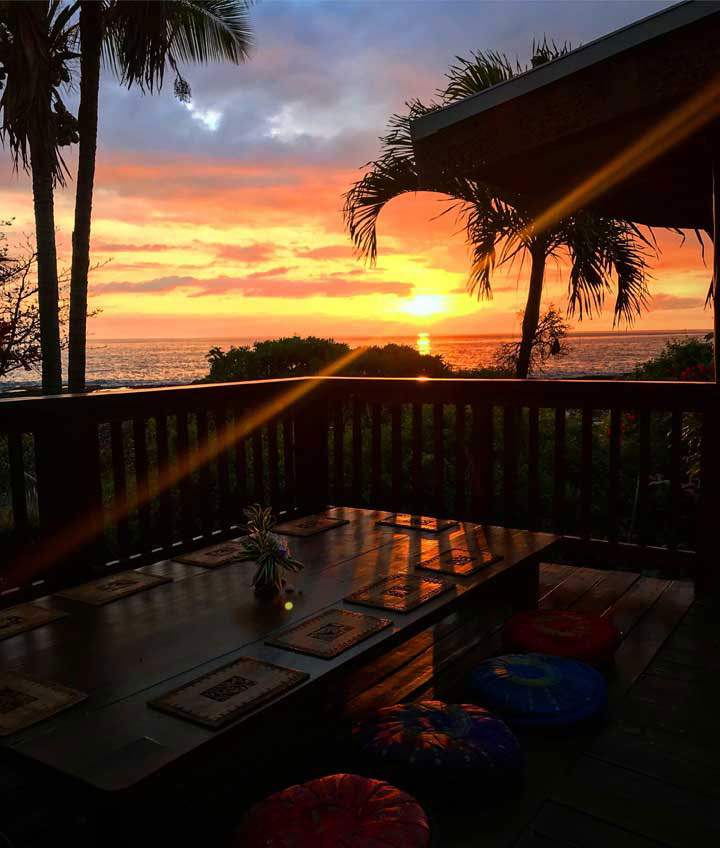 Come for adventure, come to rest, come to transform,
Come for yoga retreats and continuing education,
Come for health, wellness and a journey of a lifetime.
Leave with an awe inspiring life changing experience, new friends and family and restored trust in possibility, vision, dreams and happiness.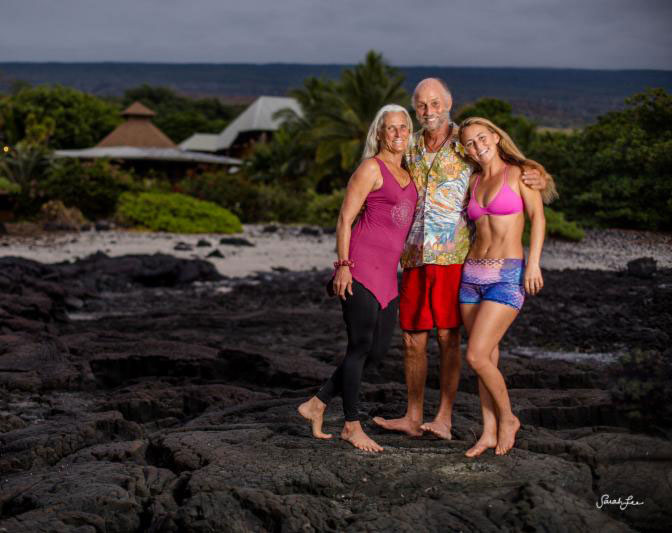 At Hale Kai, become inspired by Deborah, David and Alison's lifelong journey of global travel and their studies with shamans and medicine people, yoga, meditation and key wilderness skills. Their in-depth knowledge of healing foods, herbology, Ayurveda, I Ching studies, yogic philosophy, and vision-quest will guide you towards your authentic self and aid you in pursuing your dreams. Enjoy photography, films, domestic and international service projects, Yoga for the Village People, environmental conservation, spiritual and cultural storytelling and guided mentorship.
Teacher training and continuing education credit is available in subtle and physical anatomy, yogic philosophy, and in adjusting and assisting yoga therapies. Engage in sustainable living and learning exchanges with therapeutic applications of yoga and shamanic studies.
Contact Deborah for specific details. See Teacher Training page for more information.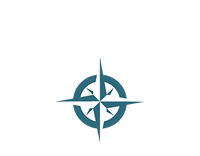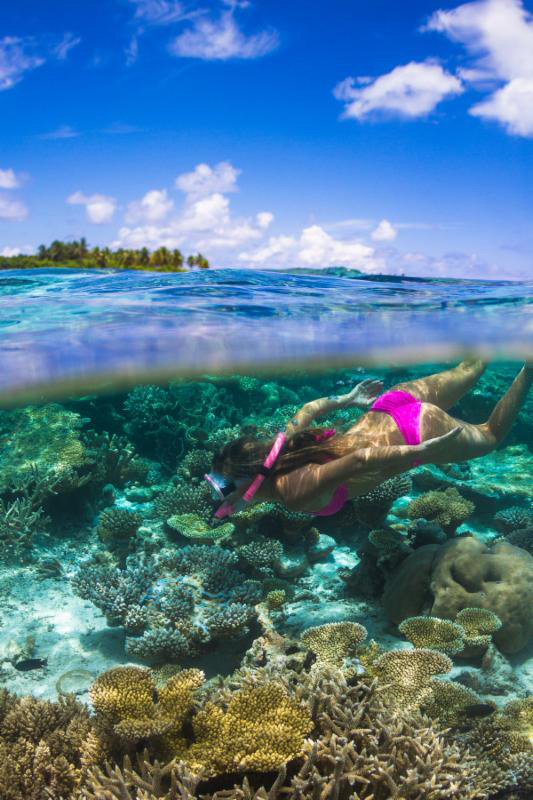 ~ participant reflections ~
Deborah & David, Thank you so much for opening your home to the CCS 8th grade class! Y'all are so sweet and I will always remember the things you taught me. I would love to meet your daughter! I would love to travel just like my mother did and y'all made me want to even more. Anyway, thanks for everything!! Bella.
Thank you for creating this beautiful space, and for supporting our visit with the delicious, healthy food, and kind, creative spirit. Leigh
Dear Deborah, David and crew, thank you for sharing your home and bedroom! It is picture perfect here, magical! The food was amazing and fed my soul. I would love a cookbook (and a chef). Thank you for your time and graciousness. Barbara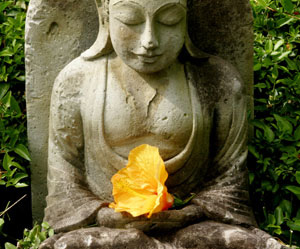 Dear David and Deborah, such a wonderful place and we had such a wonderful time. This was part of my first visit to Hawaii and I always imagined it to be Heaven on Earth. I was not disappointed with your lovely place. You are so good at what you do and are absolutely wonderful people! Thank you, Mike and Buffy.
2018 Thank you to each and every one of you for all that you did for us during our magical retreat. I can't express how grateful I am for the kindness, positivity and love I have felt here at Hale Kai. I feel like a part of my tribe is here! My soul is found! Much love and peace. Blessings, xoxo, Amy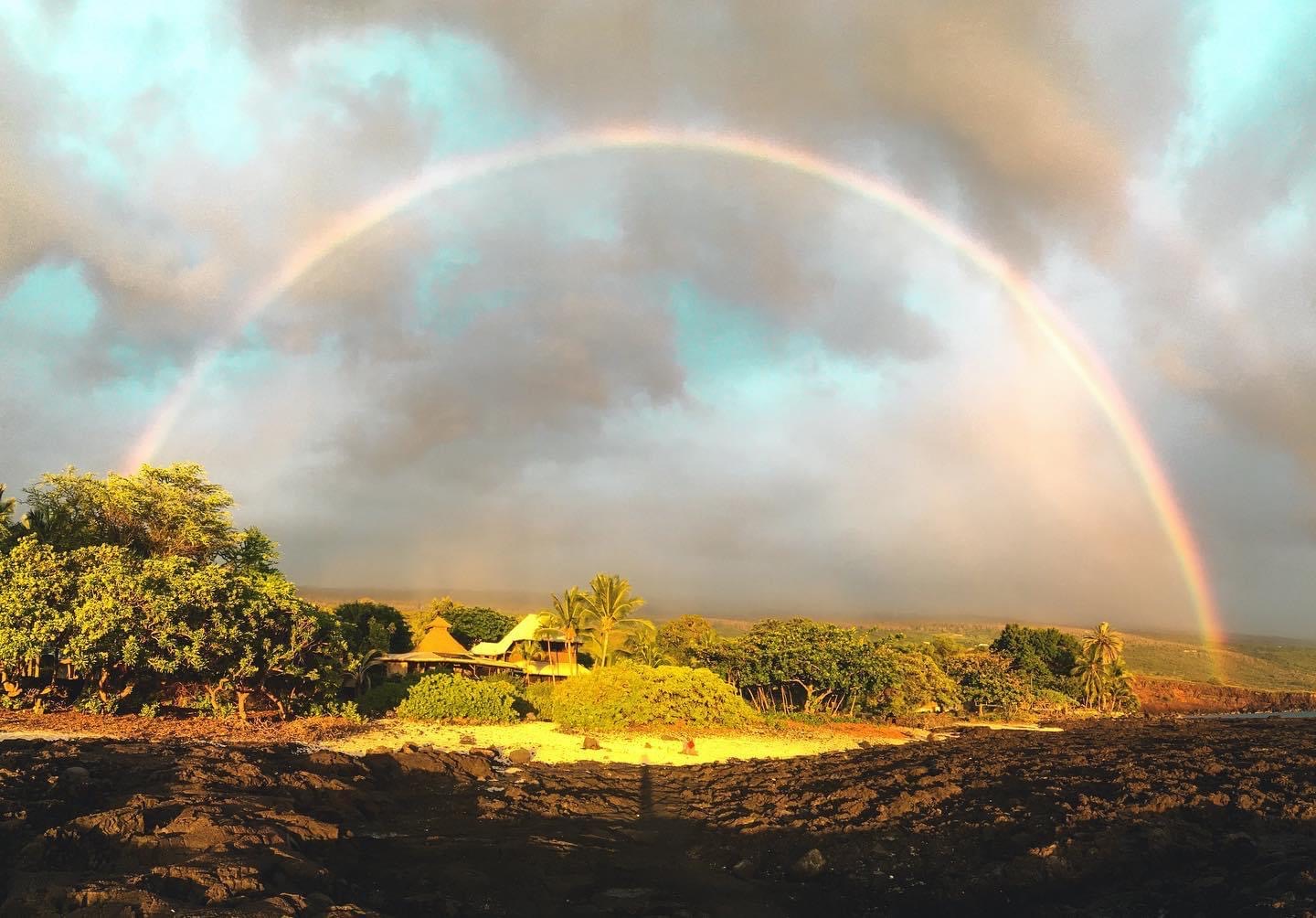 I'm at a loss for words to try and convey how much I've enjoyed everything about our time here. While your home is so amazingly special, the people brought it to another level. THANK YOU all for your love & care and I look forward to my next visit. With deep love and gratitude. Beverly, Birmingham, Alabama. 2017
This place is a place of calmness and development. It creates a space of possibilities to get deeper into oneself, into the soul. You have set this place up so beautifully, so many thanks to you! I enjoyed the stay here very much! Mahalo, Clemens from Austria.
Your vision for Hale Kai and all it encompasses is truly a gift to the world. Many many healing concepts be birthed here under your nurturing wings. Lori. February 2013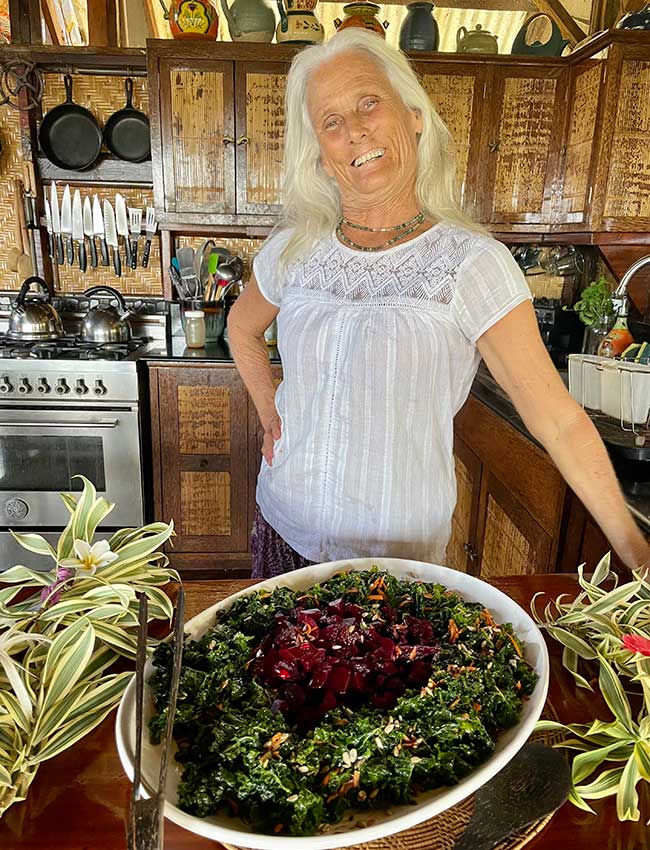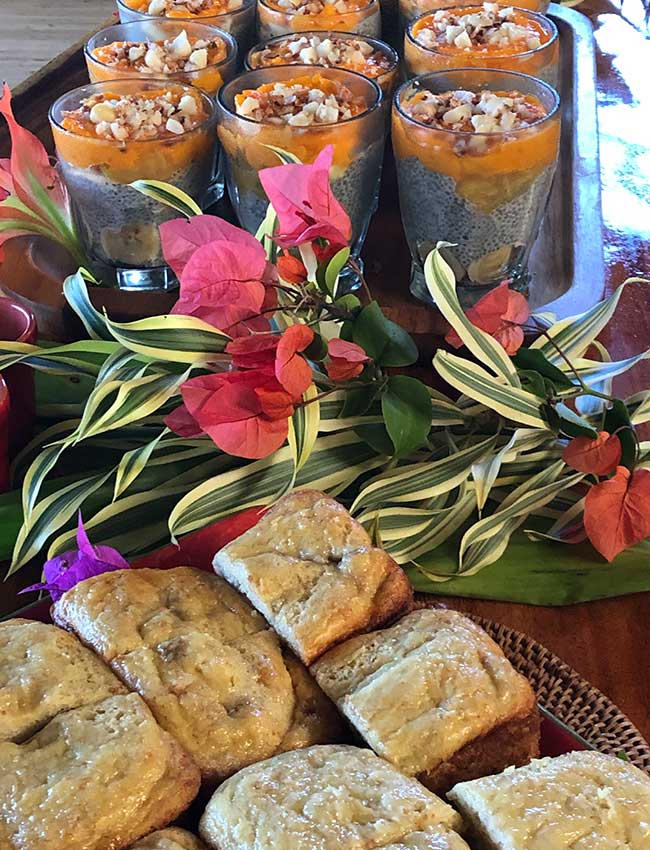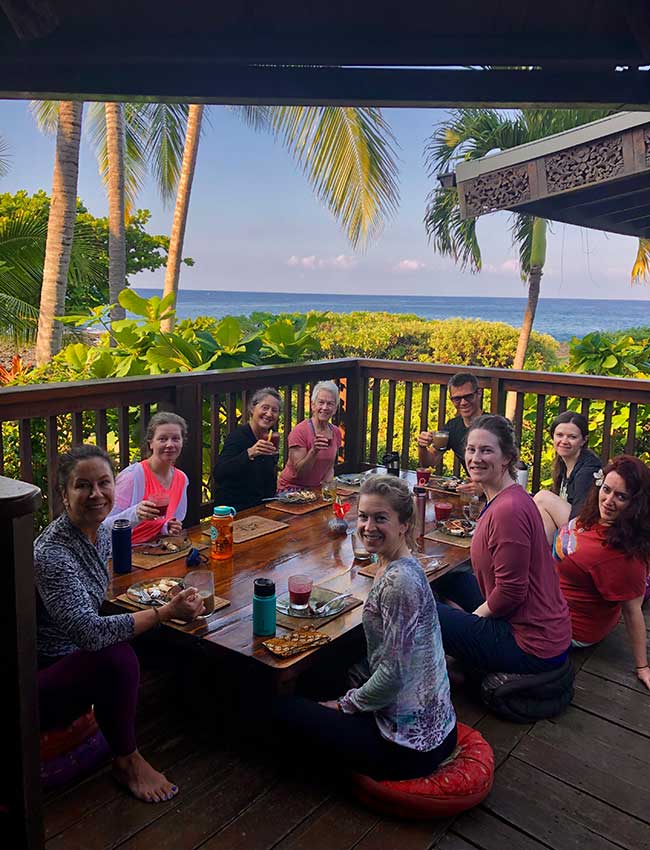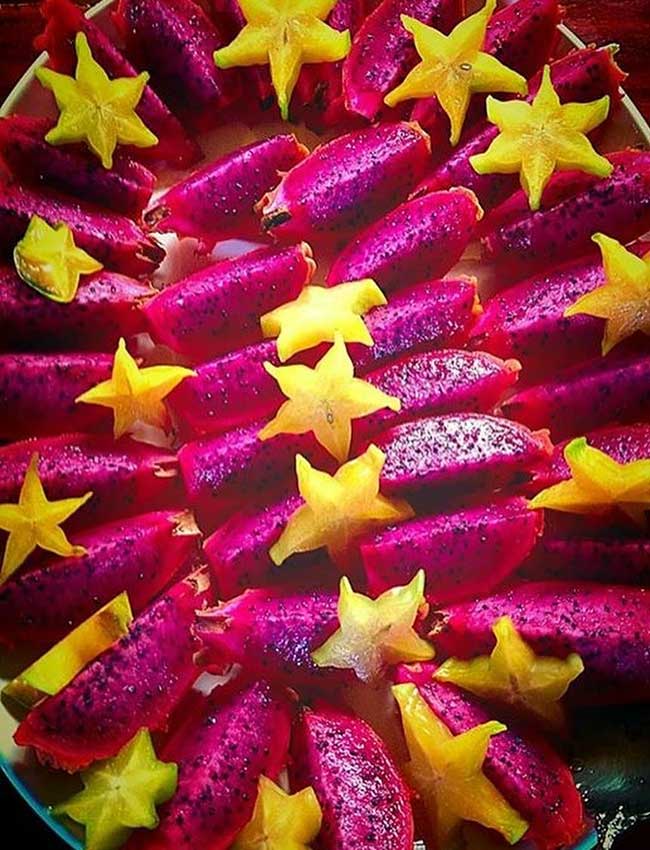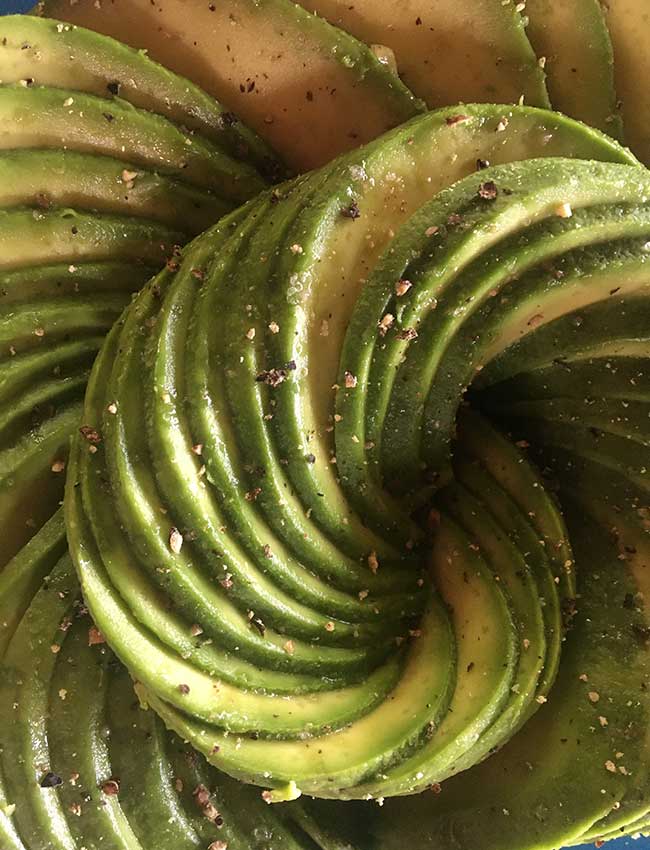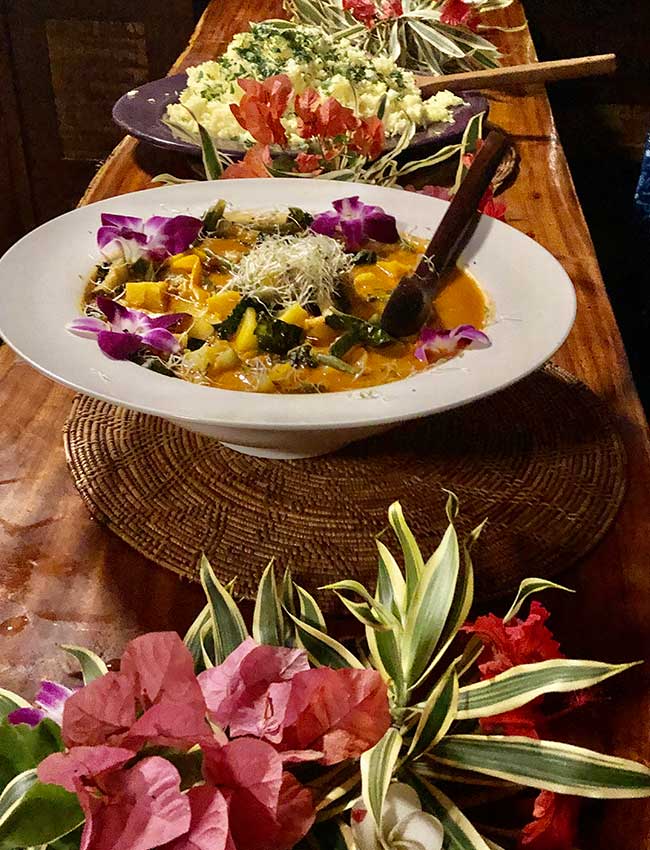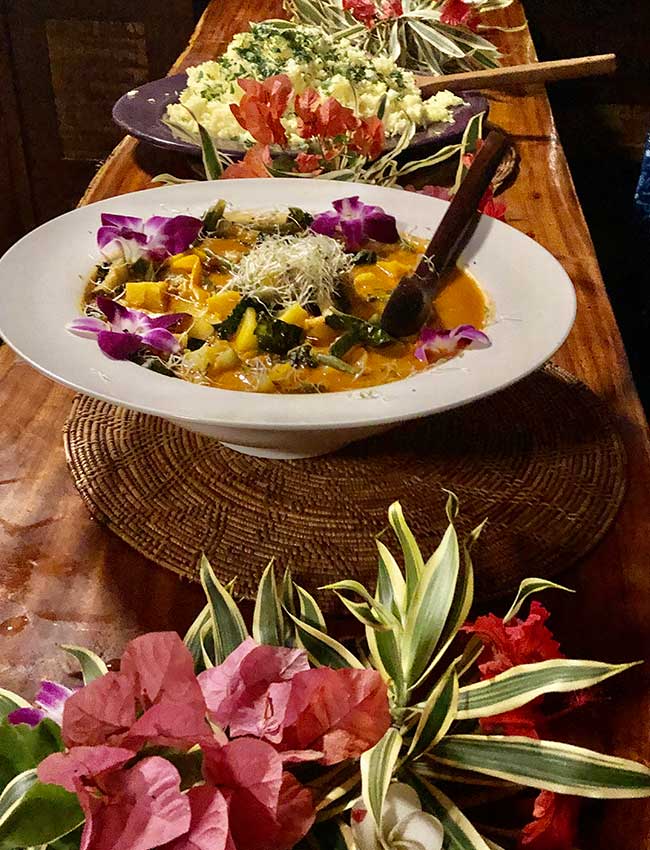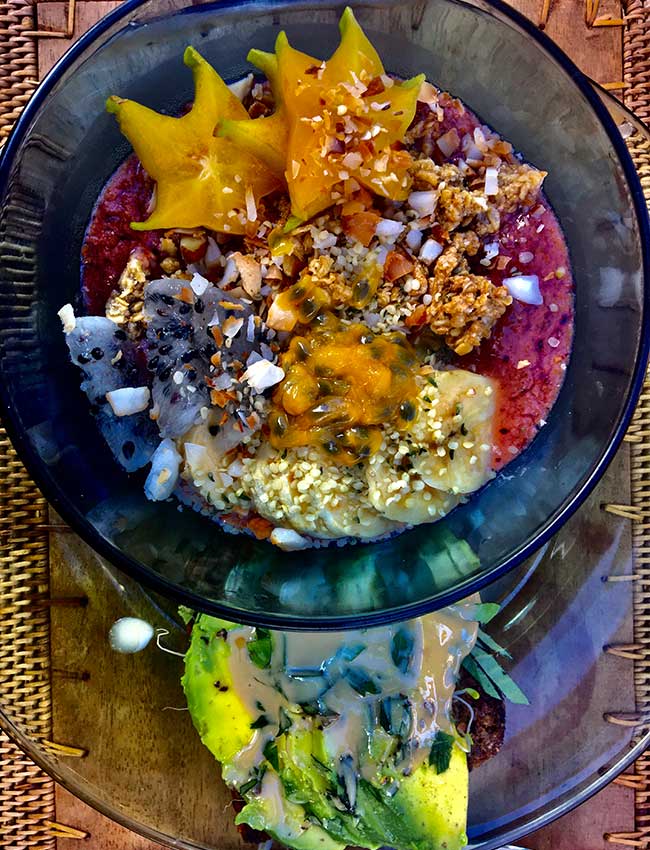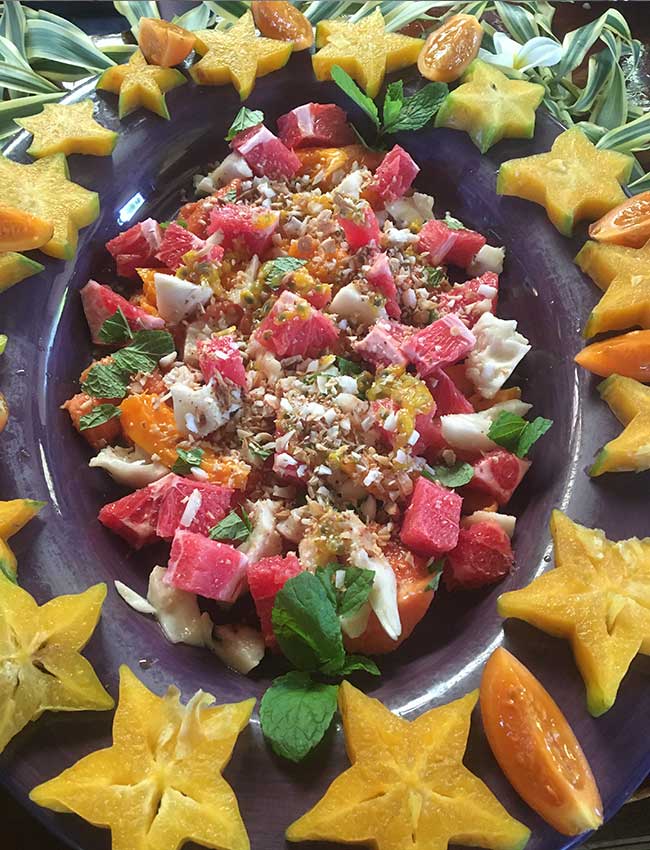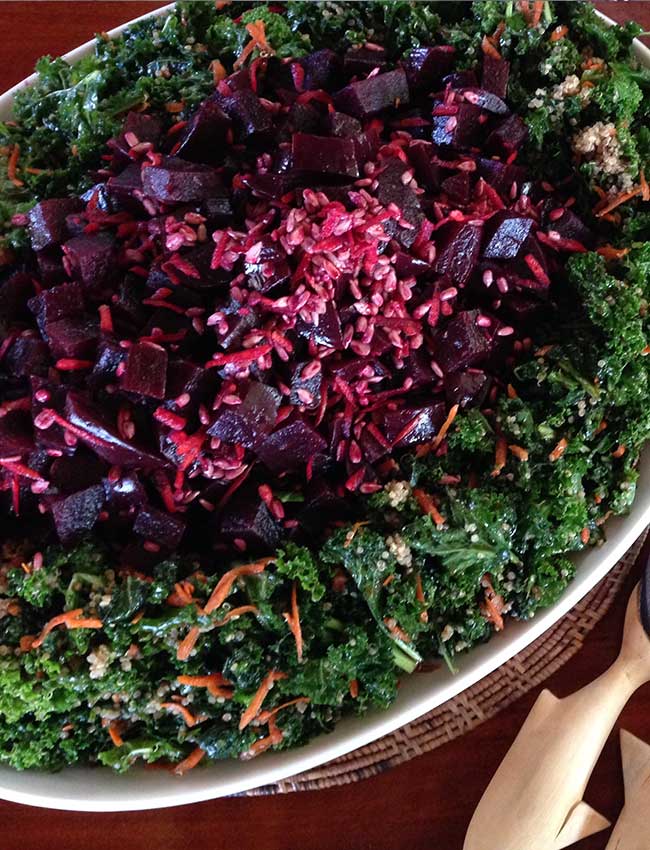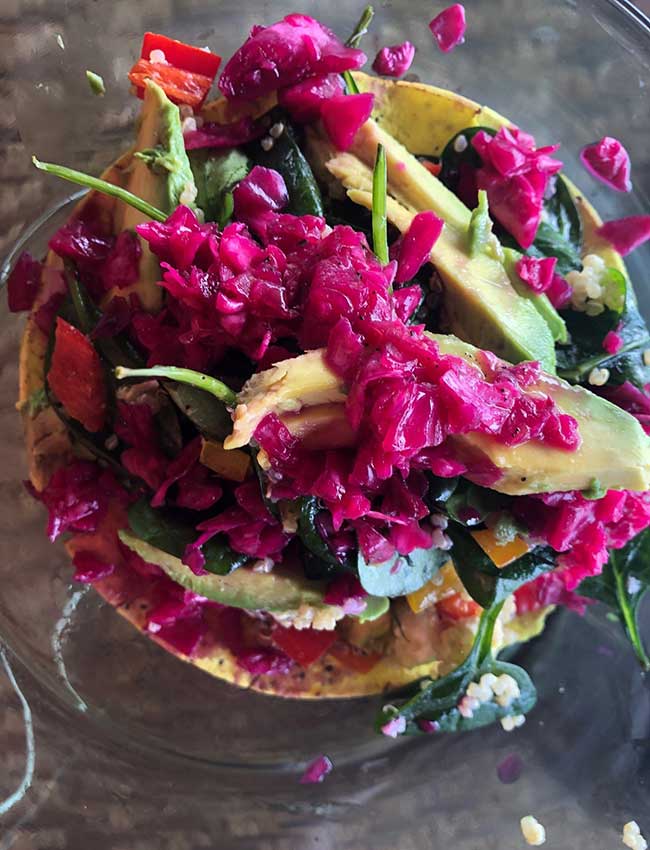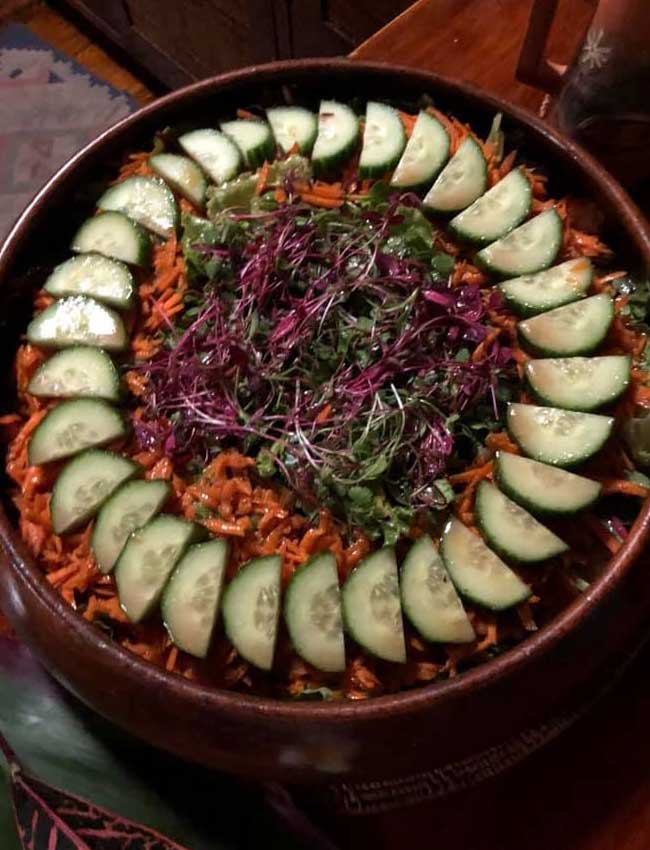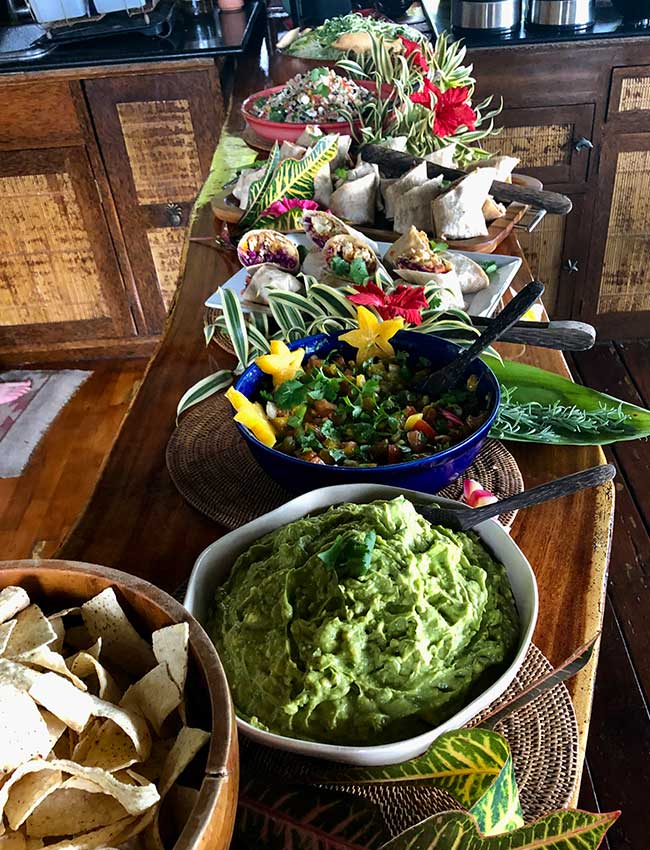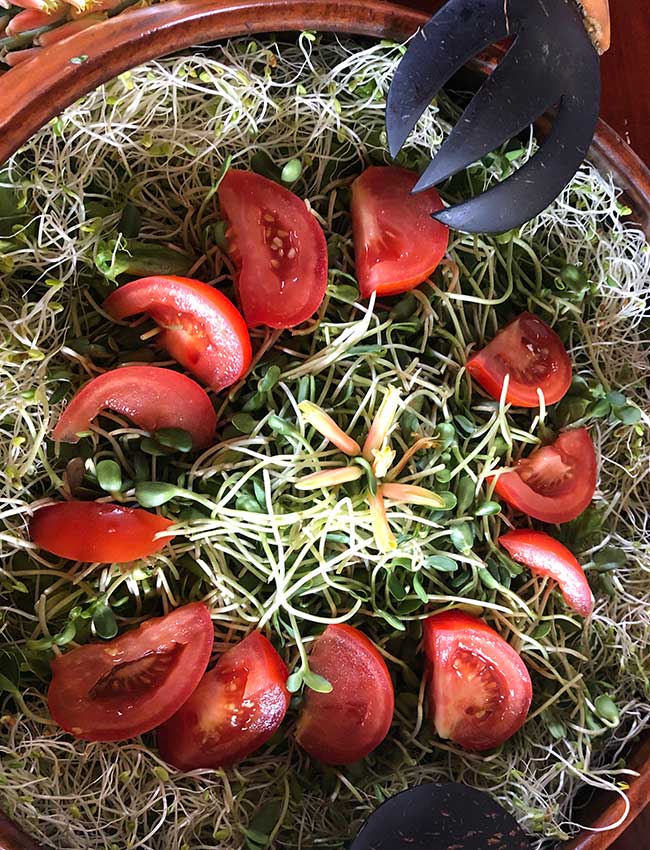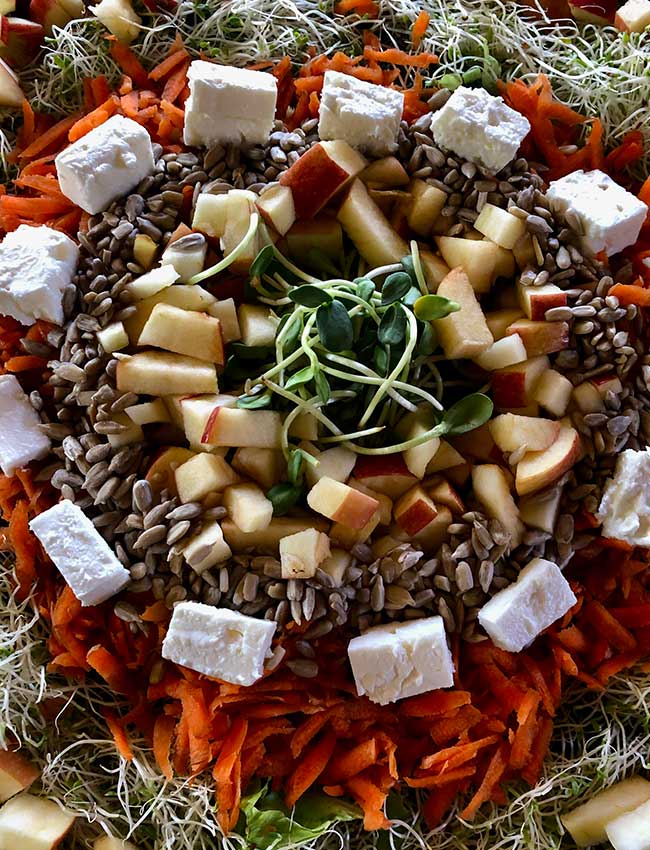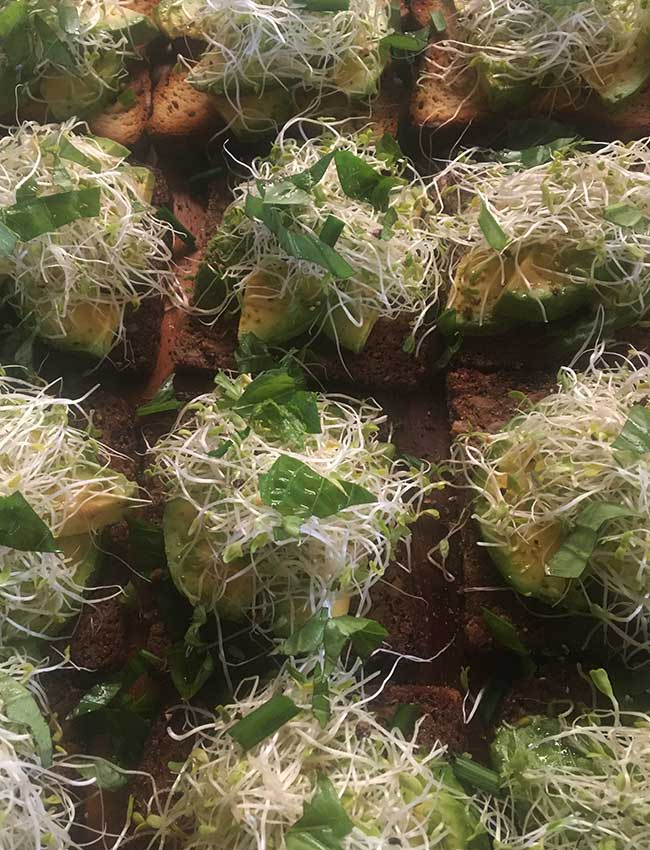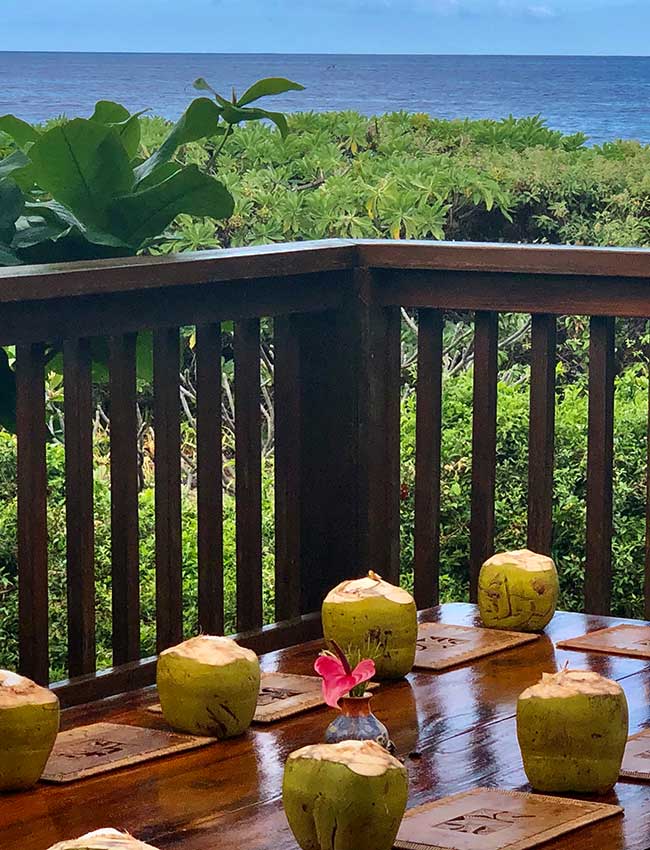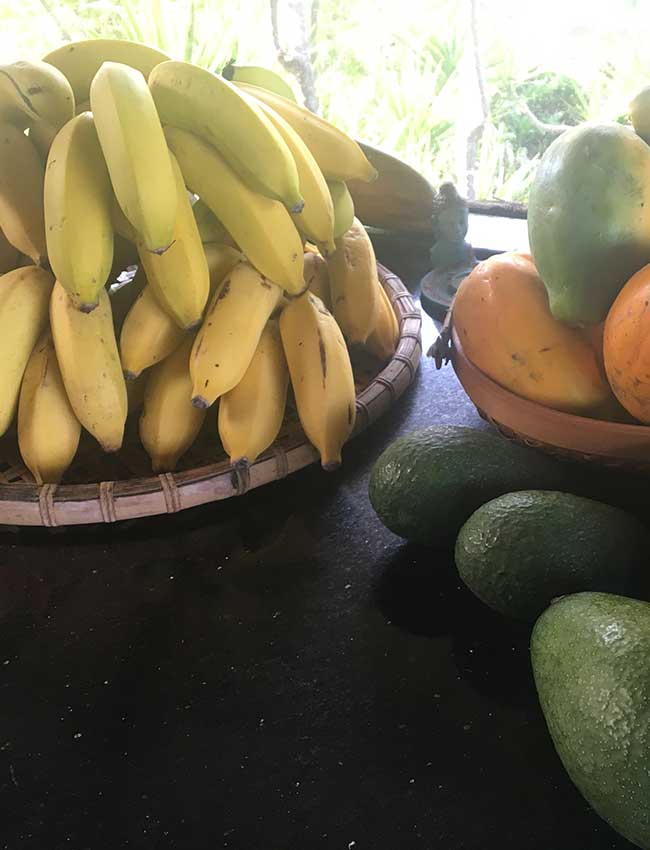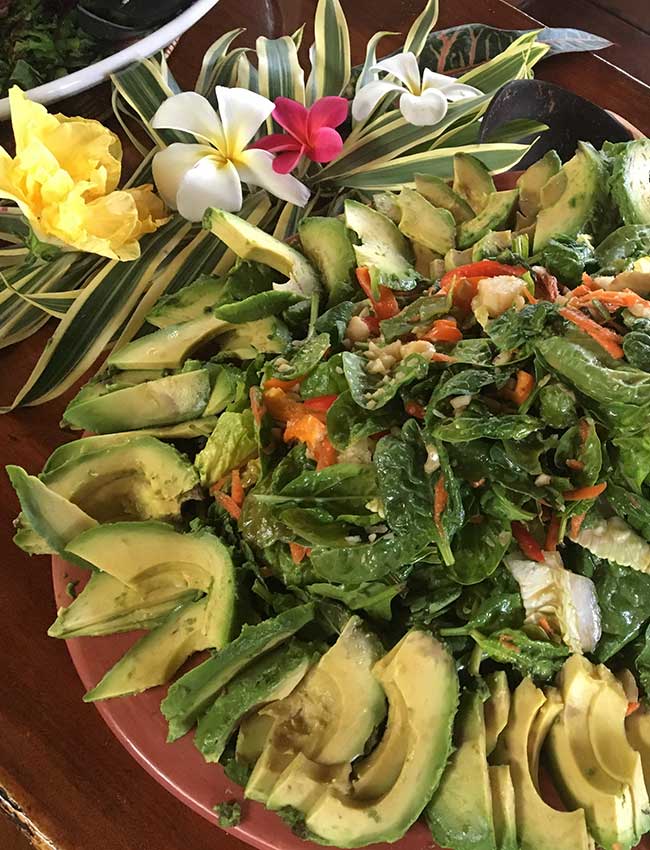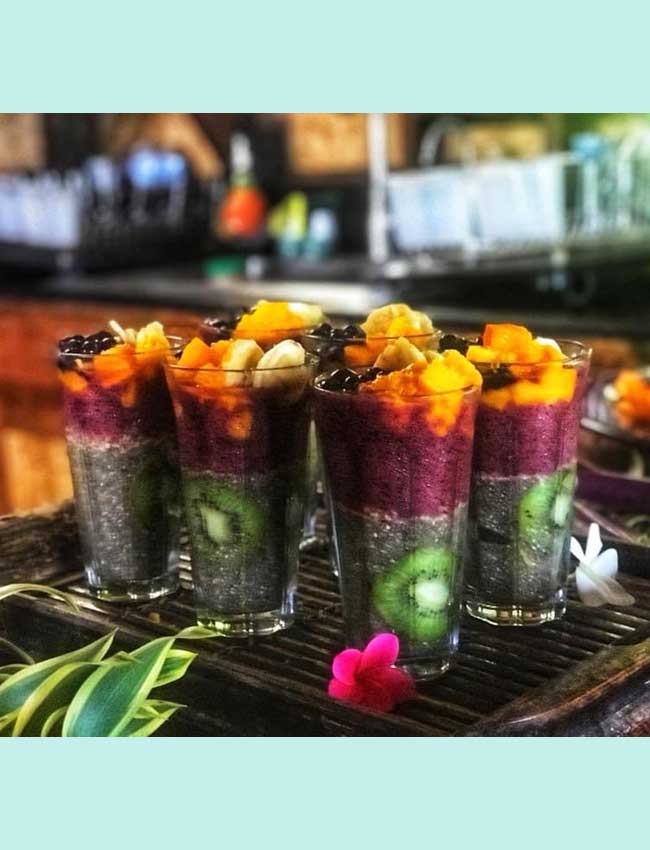 Mahalo Deborah and David and all – Thank you for your vision & holding this space for healing & beauty. We have been nurtured and cared for – each of us blossoming into our fullness. What a blessing! Love, Zohra
Aloha: David, Deborah and all of the beautiful staff. Words cannot describe the beauty and soul of your retreat center. One has only to look at the ocean, and into the eyes and souls of the beings who reside there to know that we are on Holy Ground. Love, Judith.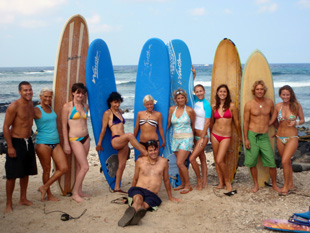 Your home is such an expression of love. Love for the earth, the ocean, the animals and especially for the people who are lucky enough to stay here. I am inspired. I will not forget. Mahalo and peace to you. Alice.
Deb, Dave and all of your staff, thanks for making this stay so special! I enjoyed so much the time spent in the beautiful surinam ding and your great food. I hope to be back someday. Alleo Liebe, fur Euch. Anne.
The ocean, the gardens, the rooms, the people, the design of the retreat, THE FOOD. Perfection! Beautiful, caring, special orders. Thank you for all you shared with us – thanks for coffee. Linda February, 2016
Ocean Front Teacher Training Immersion

January 5-25, 2023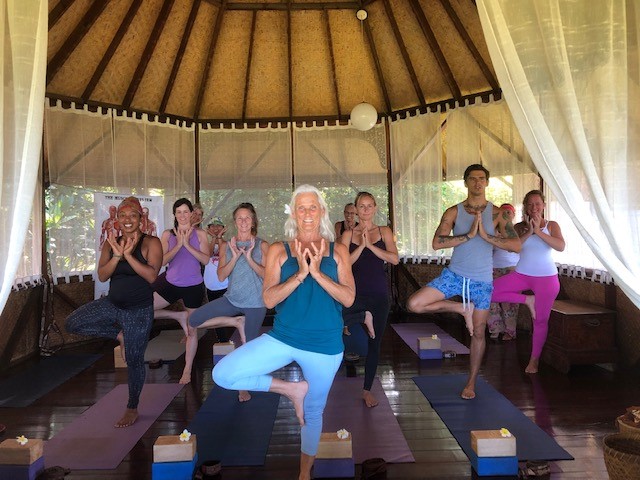 Click Here for Details:
Yoga Alliance Teacher Training
Taking applications now.
200 hour certification
Ongoing mentorship
~ Limited Space ~
Loving Nature Big Island Yoga Therapy
Loving Nature and the Practical Therapeutic Application of the
Ancient Wisdom of Pancha Maya Kosha, Pancha Mahabhuta and the Chakras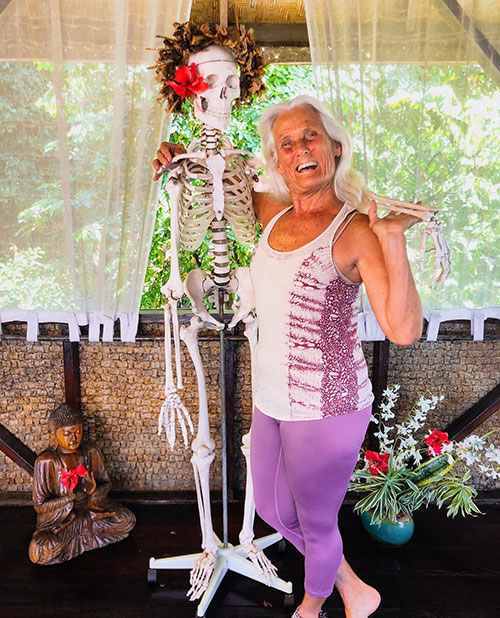 International Association of Yoga Therapists
30-hour Continuing Education Credit
Approved Professional Development Course
Dates: TBA
More Details:
Yoga Therapy
Student Information Application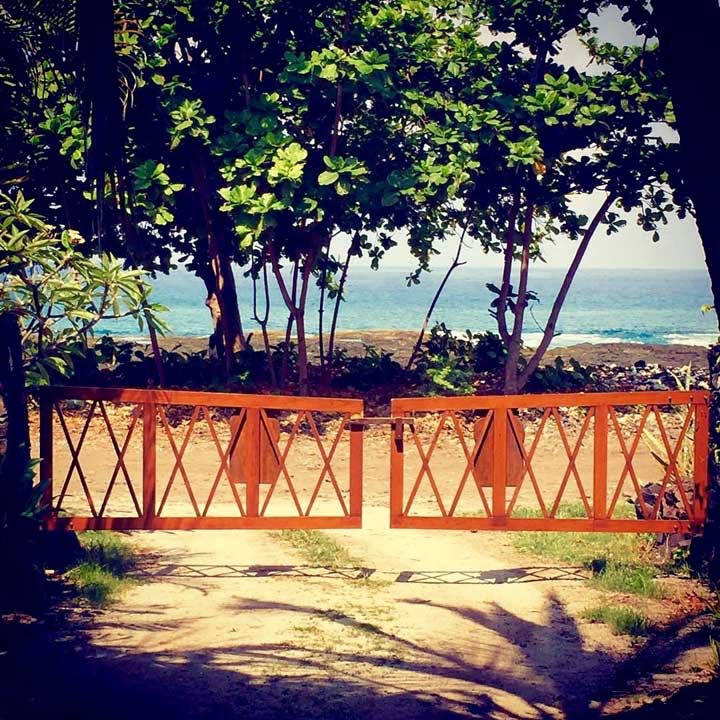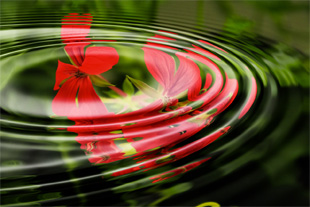 Thank you all so much for all the wonderful food and taking care of us during our retreat. It definitely felt like being part of a family here at Hale Kai. I enjoyed hearing David and Deborah's adventurous stories. When I return home I will bring all of the love, care for nature, positivity and good vibes with me. I am so grateful for this experience and hope to keep in touch. Peace, love and happiness. May God bless you all, Trista, Rockville, MD.
Thank you for sharing the blessings of this land! Larkin, Sebastopol, CA.

Home
Destinations
Calendar of Events
Contact Us